Identify

strong




applicants


in seconds
Increase good sales & maximize profitability using our proven model
Only BHPH system that leverages AI and machine learning from lead to sale
Incorporate a diverse set of traditional and alternative data sources
Application to approval in 10 minutes


40 minute industry average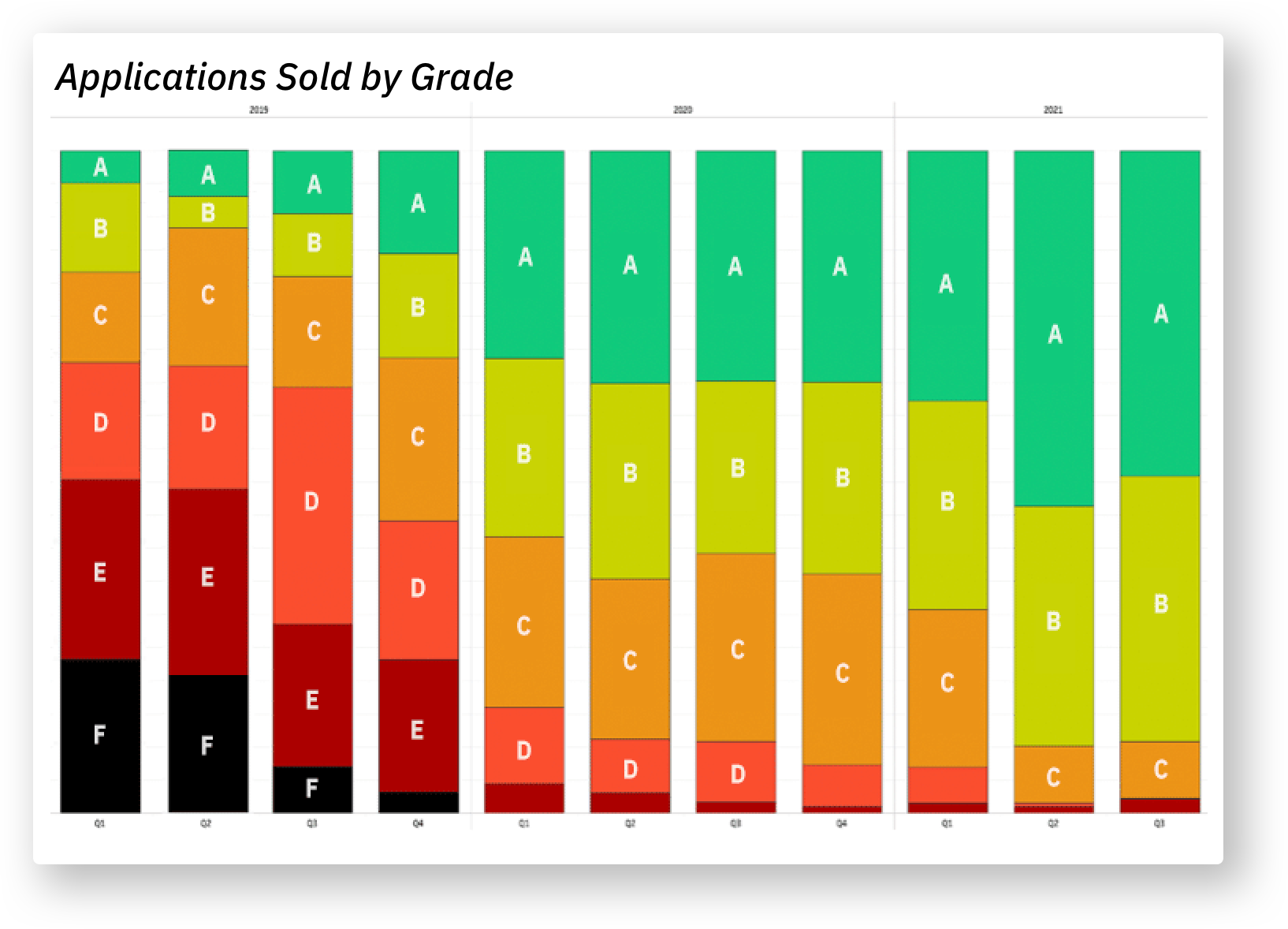 Benefit from the collective wisdom of
top national dealers


that

trust us with their business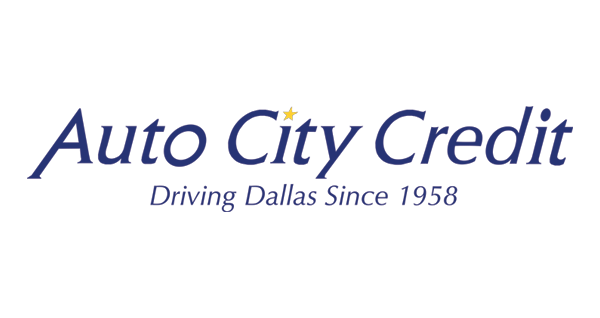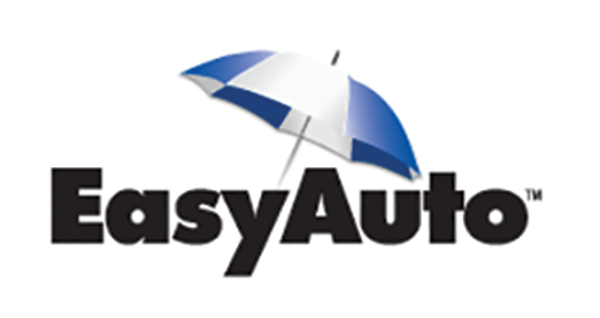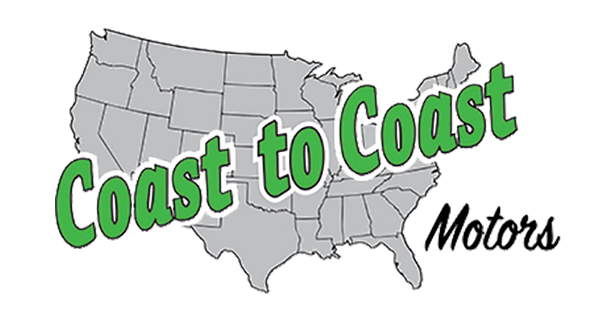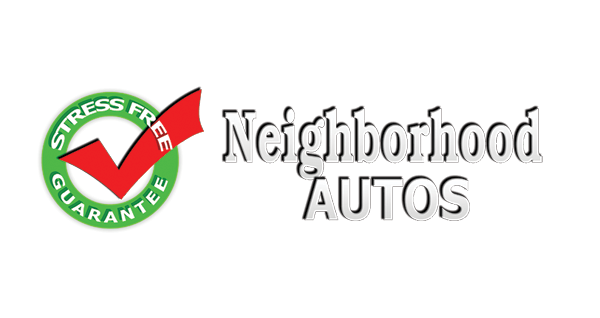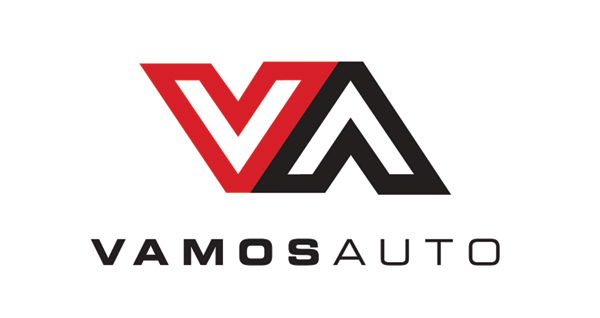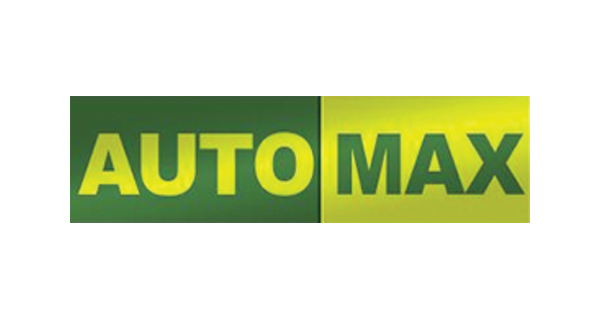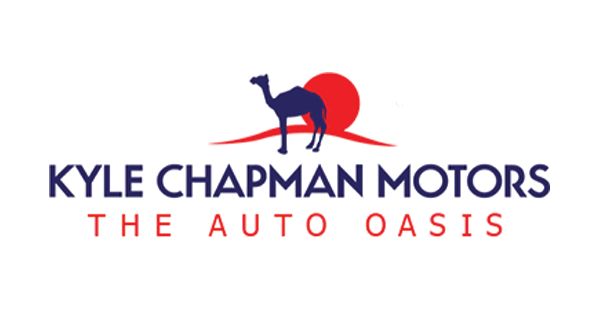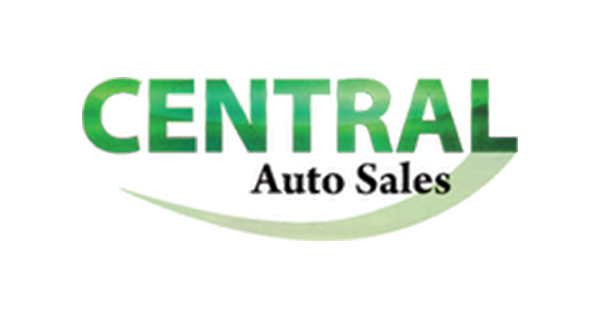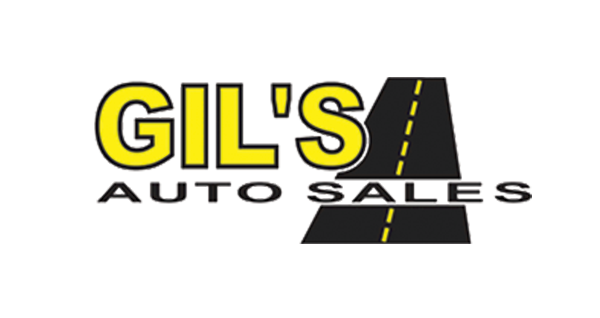 Intelligent
loan scoring
Approve the toughest deals
Our unique approach enables an auto lender to approve even the toughest of deals. On such deals, in addition to providing a score, Neo also specifies what downpayment, loan term, monthly payment, etc. will make the deal approvable, all based on your historic data.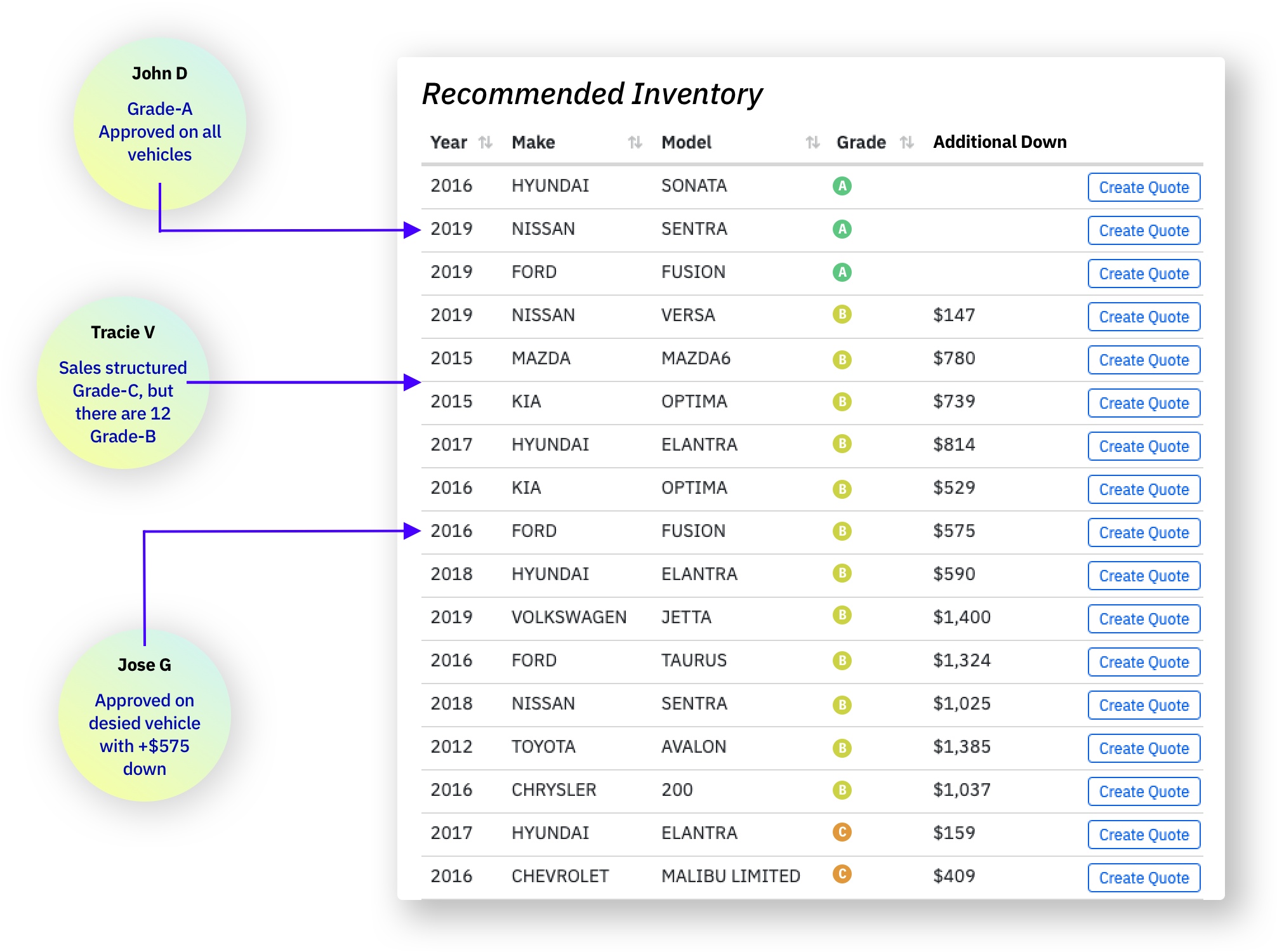 CRM
Intelligent sales actions
Neo's A.I. Sales Manager is aware of all sales activity in the organization, intelligently schedules the best next action, and keeps the sales team accountable.
Real-time updates
Ensure leads are worked in a timely manner by everyone
Engage leads with automated text messages and phone calls
Get alerted when customer responds
Income Verification
Fast verification
Verify customer's income, employment and true budget in less than a minute directly from customer's bank, CU or pre-paid card
Faster decisions due to reduced stipulations like employment & income verification
Higher approvals due to greater insight into an applicant's non payroll income
20,000+ US banks, CU and pre-paid card providers on the platform, 96% US coverage
Applicant summary report
The Neo Summary Report provides detailed analysis of the loan applicant, which includes:
Employment verification
Income history and verification (payroll, govt benefit, etc)
Supplemental income verification, e.g. Cash App
Balances of bank accounts
Average Income and Cashflow
Monthly Expenses Breakdown
Employment and Payroll
Payday Loans
Bank Account Balances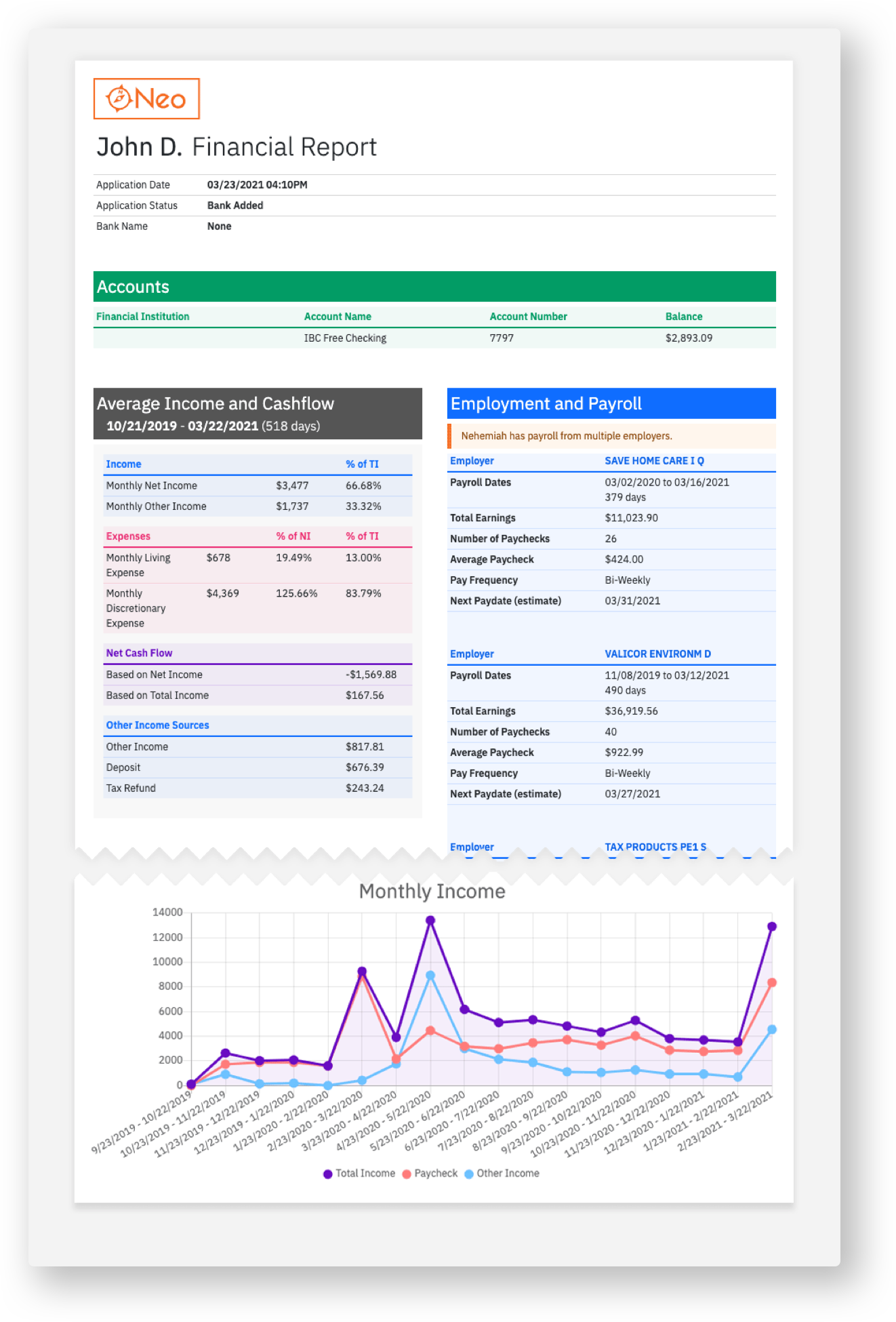 Analytics
Robust data in real-time
Real-time visibility across your entire operation, from lead through term of loan
Track and manage profitability in real-time
Integrate data from various systems across your organization
Role based access ensures each team member sees data relevant to them